The OLMap open source tool was developed in the New Solutions in City Logistics and Logistics Accessibility Data projects at Forum Virium Helsinki to support last mile delivery solutions in urban areas. The aim is to improve the logistics chain with the help of digitalisation.
OLMap supports data collection and delivery instruction sharing about urban delivery destinations. The data collection features are intended for logistics professionals but open to anyone.
Read more on the approach and data collection efforts in the spring of 2022: New digital solutions for deliveries in cities – saving time and effort
Open the OLMap app here and, if you are brave enough, browse the source code here!
Data collection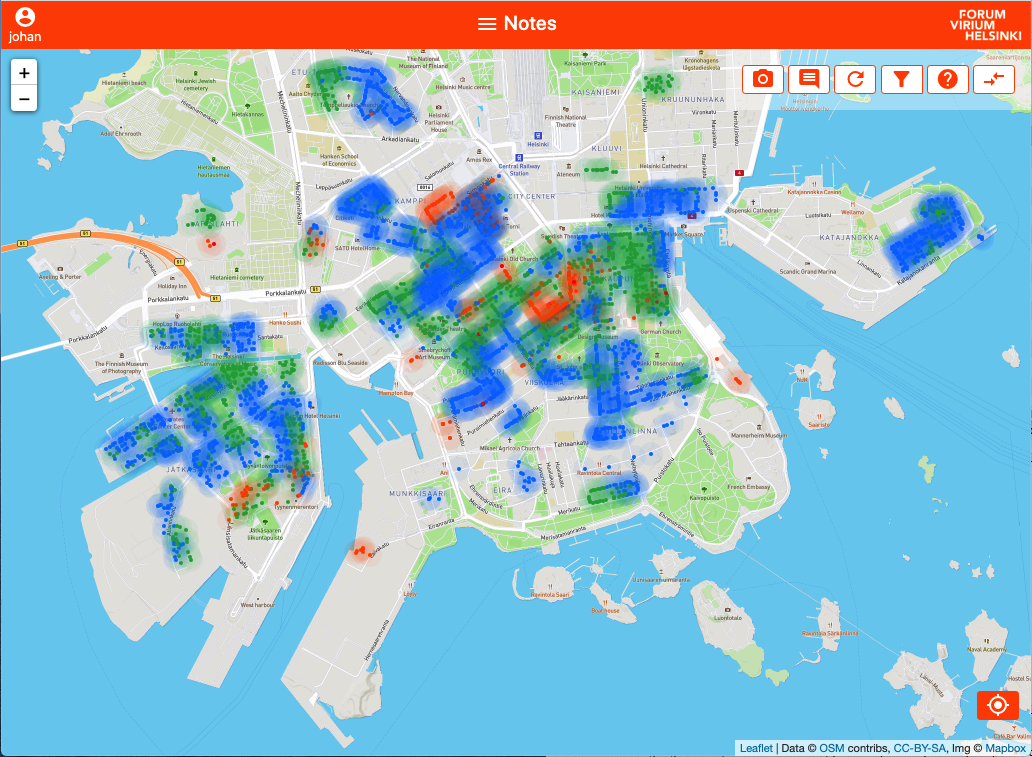 The OLMap data collection app allows creating data points on the map and associating it with an image, free text comments as well as structured data on features of interest to last miles logistics, such as entrances, gates, stairways and obstacles. It was designed for ease of use with a smartphone in the field as well as with a computer, supporting efficient export of documented features to OpenStreetMap via the online iD editor.
See an overview of the features & data refinement process here and a demonstration video of using the tool in the field here!
Delivery instructions
OLMap allows sharing delivery instructions for destinations in the form of map data and text. Share the location of delivery entrances, unloading places and access points from the street grid and save time and stress for future deliveries!
See a short video of how to create delivery instructions here (in finnish).
Background image: Helsingin kaupunki, Jussi Hellsten