The OLMap open source tool was developed in the New Solutions in City Logistics project at Forum Virium Helsinki to support last mile delivery solutions in urban areas. The aim is to improve the logistics chain with the help of digitalisation.
OLMap incorporates two main functionalities; parcel delivery and data collection. The data collection features are open to anyone, parcel delivery may be tried on request (see our contacts).
Open the OLMap app here and, if you are brave enough, browse the source code here!
Parcel delivery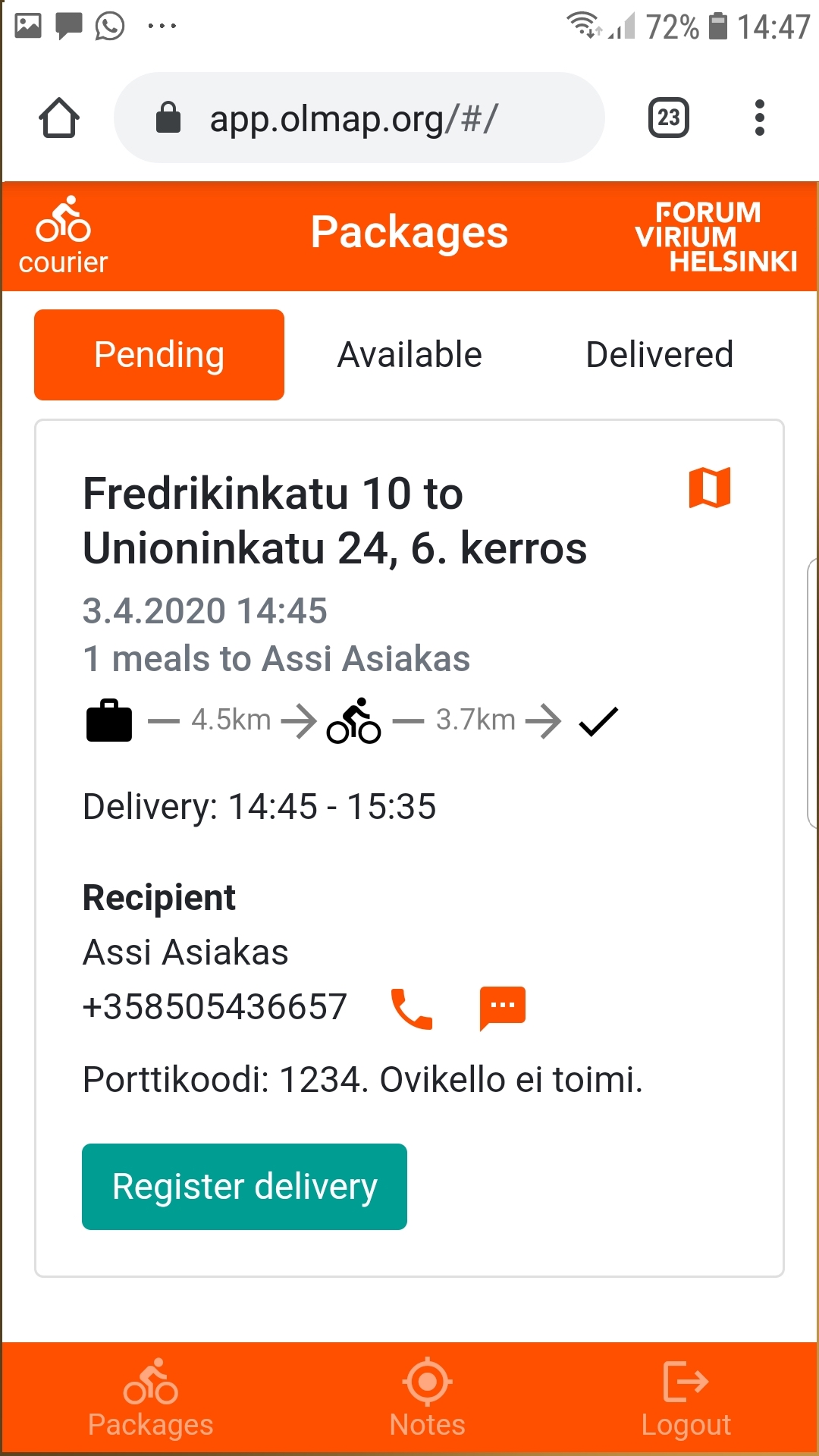 The OLMap parcel delivery app allows senders to post parcels needing delivery and couriers and/or logistics coordinators to reserve packages and register their progress. Senders, receivers and couriers receive relevant notifications on package progress by SMS. The tool is currently being piloted in restaurant home delivery in the Helsinki area.
See an overview of the parcel delivery progress for restaurants here.
Data collection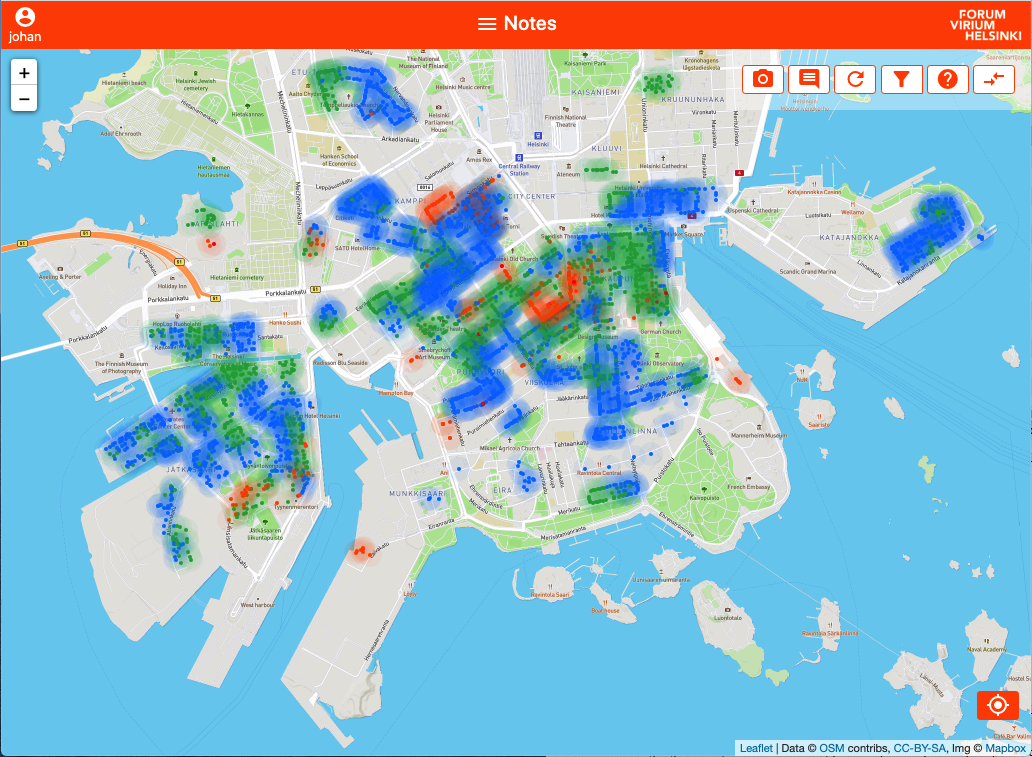 The OLMap data collection app allows creating data points on the map and associating it with an image, free text comments as well as structured data on features of interest to last miles logistics, such as entrances, gates, stairways and obstacles. It was designed for ease of use with a smartphone in the field as well as with a computer, supporting efficient export of documented features to OpenStreetMap via the online iD editor.
See an overview of the features & data refinement process here.
Background image: Helsingin kaupunki, Jussi Hellsten